Ashwini Ratnoo's research is geared towards making drone flight more efficient for healthcare, transportation and other services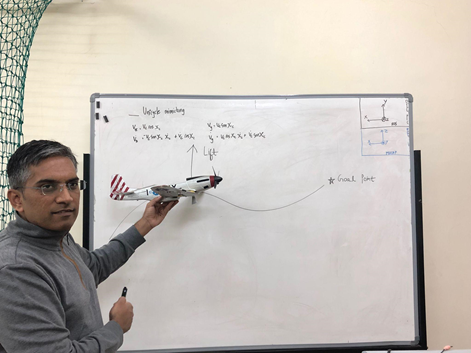 Unmanned Aerial Vehicles (UAVs), popularly known as drones, are small aircraft that fly without a pilot. Drones can weigh anywhere from a few grams to over 100 kilograms, depending on their use. They either have a ground-based controller or are completely autonomous, with a built-in controller in the form of a computer program that guides them.
UAVs have a wide range of applications including surveillance, cargo transport, warfare, agriculture, journalism and recreation, to name a few. These vehicles have also been of great help during the COVID-19 pandemic, in remote surveillance and disinfection of areas.

The controller of an autonomous vehicle acts as its brain and has two functions: perception and planning. It must perceive its surroundings and execute a suitable plan on how to move in that situation. Ashwini Ratnoo's lab at the Department of Aerospace Engineering works on the planning part of this autonomous UAV brain.

Research on drones has been gaining more prominence these days because they can fly beyond the visual line of sight (BVLOS) of the person controlling them. They can provide visuals of even the most inaccessible areas making them indispensable in disaster management and warfare, among other fields. For a drone to be able to function autonomously, it must be programmed with computer algorithms that make human-like decisions with precision. Ashwini's team develops algorithms that plan and control the trajectories of UAVs, particularly in complex and urban settings.

Here is an example: It is not easy to organise timely delivery of medicines or organs for transplantation in a crowded city. A lot of manpower is involved, and elaborate traffic management is needed if they are transported by road. This is an easy job for a drone, but flying one over a populous urban space comes with many safety concerns, explains Ashwini. That is why drones are still not being used to their full capacity and potential.

To address this issue, his lab is working on developing 'Drone Skyways' in collaboration with the Robert Bosch Centre for Cyber Physical Systems (RBCCPS) and ARTPARK at IISc. They are developing trajectory planning algorithms that create a corridor, a virtual road, for UAVs to travel safely. These drones fly at an altitude designated as "Class G" that is closest to the surface of the earth. Flying a drone in this airspace requires a lot of preparedness in terms of safety and security. Ashwini's research group has participated in developing "CORRIDRONE", a novel drone skyway framework with an efficient design that includes geo-fencing, a virtual fence along the corridor. CORRIDRONE allows for safe point-to-point movement of multiple drones without collision and can be set up in any given airspace.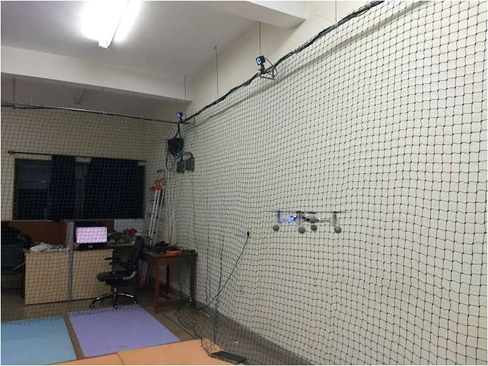 Unmanned vehicles are not restricted to the sky. Autonomous ground vehicles, considered the future of road travel, are also on Ashwini's radar. With support from the Wipro IISc Research and Innovation Network (WIRIN), his team is involved in trajectory planning for such vehicles. "In autonomous ground vehicles, perception is slightly more challenging because there are a lot of occlusions [obstructions] to vision. For example, there's a wall on the left, a tree on the right and so on. So, a lot of effort goes into the perception side," says Ashwini.
The specific challenges, be it for aerial or ground vehicles, pertain to the space used by an autonomous vehicle. The trajectory must be compatible with the dynamics of the vehicle. For example, a path riddled with sharp turns is difficult for the vehicle to manoeuvre if it encounters an obstacle.
Another challenge is the computational complexity of the algorithm itself. A complex algorithm takes longer to execute, making the vehicle inefficient. The algorithms that his team is developing are based on the theory of dynamical systems. "What we use is something called bifurcation theory, which essentially generates a variety ofmotion patterns for the drones based on the same control structure, but by varying just a certain parameter within that control structure," explains Ashwini.
Trajectory plans are also created for the use of multiple UAVs in the same airspace to perform tasks like surveillance. This effort is sponsored by the Ministry of Education's IMPRINT India Initiative.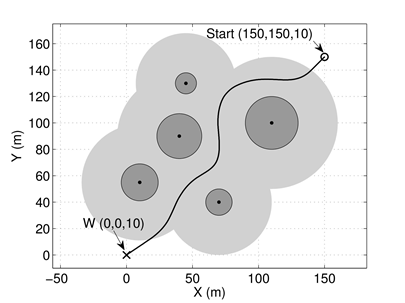 Apart from his work with RBCCPS and WIRIN, Ashwini has several other collaborative projects. With IIIT Delhi, the team is working on landing trajectories for drones, also called 'vertical descent'. With the University of Cincinnati in the US, they have worked on multi-drone coordination known as 'platooning', wherein a group of drones follows a leader drone to perform a specifictask. Work on drone recovery methods is underway in collaboration with IIT Madras. Ashwini's lab has also worked closely with the Ministry of Defense in the past. These projects were funded by DRDO and BrahMos Aerospace, via the Centre for Excellence in Hypersonics at IISc.
Ashwini's tryst with science began during his school days. "[The] more shaping element was in high school, where we got introduced to mechanics and I was fascinated by particle mechanics; how points move in a plane, motion of bodies, and so on," he says. To pursue his interest in the physical and system sciences, he obtained a Bachelor's degree in engineering from MBM Engineering College in Jodhpur, Rajasthan, followed by a Master's degree from the Department of Aerospace Engineering at IISc. After a PhD from the same department in 2009, Ashwini went to Israel for his post-doctoral studies at the Technion-Israel Institute of Technology. He returned to India in 2012 to join the Department of Aerospace Engineering as an assistant professor.
With his work on drones, Ashwini hopes to make remote corners of the country more accessible. The applications of drones are endless, and no longer limited to surveillance and cargo movement. In the future, drones will be one of the sought after modes of transport, according to him. "People are already talking about drone taxis."