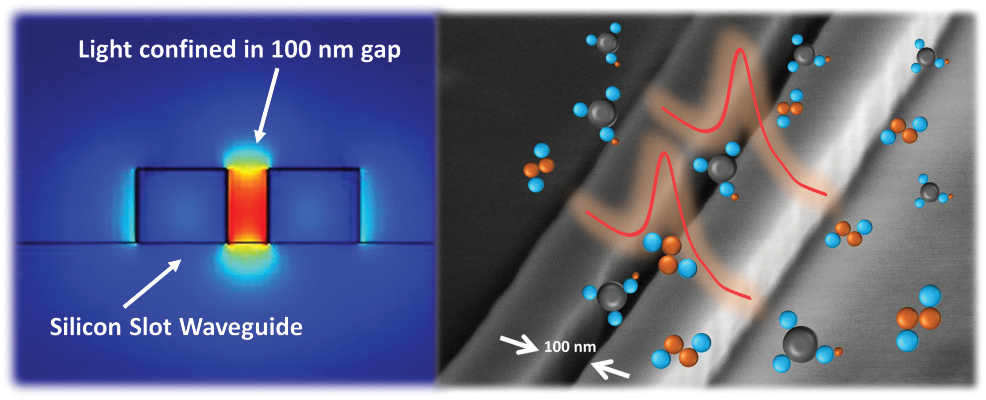 Optical sensors use light-matter interaction to help us understand the world around us. Photonic integrated circuits offer a platform to miniaturise such sensors. They enable sub-wavelength confinement of light in micrometre scale volume in a photonic waveguide. However, less than 10 percent of light is available for interacting with the environment, which limits the sensing ability.
Researchers in the lab of Shankar Kumar Selvaraja at the Centre for Nano Science and Engineering (CeNSE) have now developed a compact on-chip optical sensor based on a slot-waveguide that increases the light interaction volume to 50 percent. In collaboration with Shell India, the team demonstrated an on-chip chemical reaction at the nanoscale, and detected changes in chemical concentrations in a microlitre sample.

Such sensors can help probe chemical reactions that were earlier impossible to track using conventional techniques. They can be easily manufactured on a large scale using microelectronics fabrication tools. The team is also exploring ways to detect low volumes of biomarkers and pathogens.